When was the last time you got excited about a phone case? I guess the answer for most people is "never," but Carved cases might be why you finally get excited about putting a case on your brand new phone.
The Samsung Galaxy S23 Ultra is a huge phone but its understated design might make you feel like it's a bit boring watch. Many of the best S23 Ultra cases add features like a kickstand or just an extra grip to keep you from dropping it. But Carved's cases not only add excellent protection and added grip; they also slap you with beautiful and unique artwork to spice up your phone design.
That's because every case you buy from Carved was handcrafted in Indiana using a blend of wood and colored resin to create a gorgeous look. And, thankfully, that adorable artwork is encased in a rubbery shell that's both comfortable to hold and extra protective, even if you happen to drop your phone.
Make your phone truly unique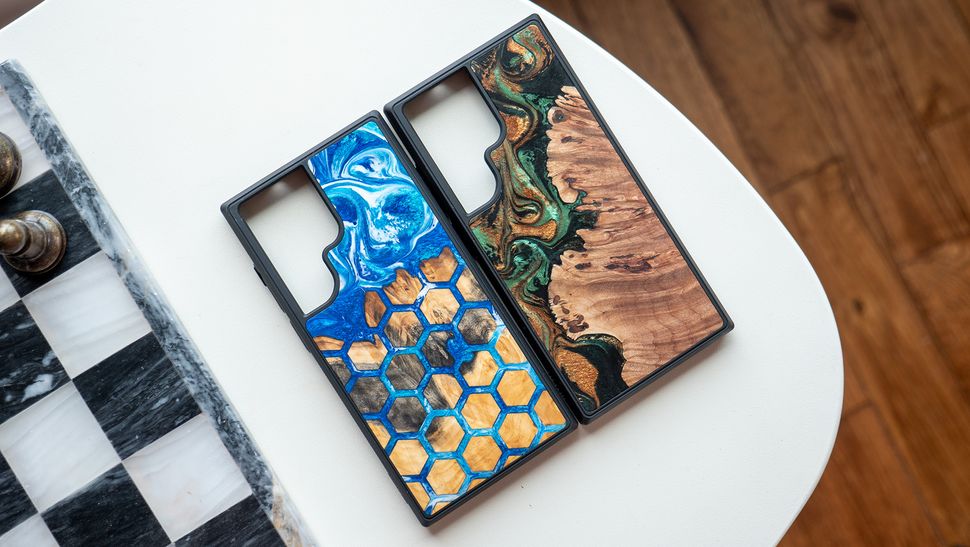 In a world where colorful silicone cases cost virtually nothing to produce, Carved has gone to great lengths to ensure the company isn't called a cookie cutter in any way. The particular case I'm using here is the Traveler model, which features rubber sides, clickable buttons, and a soft fabric inside to keep your phone from scratching.
Each of these cases retails for $59.99, which is a price comparable to most cases these days. The obvious advantage that a Carved case has over every other case on the market is that each one is "one of a kind" or, in other words, there is not a single case like it, even among Carved's many designs.
Carve achieves this by starting each case's design with a burl, which is a strange collection of tree cells that often forms into a huge knot in the side of a trunk. You've probably seen one before if you've gone hiking or enjoyed spending time in the wilderness.
After the piece of burl is decided upon, the rest of the space inside the rubber shell is filled with colored epoxy to add color, texture, and keep everything sticking together.
My wife has been using them on her S23 Ultra for the past few weeks and has received many compliments and questions about the cases. They are gorgeous and really turn heads!
As you might expect, the back is both smooth and lightly textured, but the wood and epoxy do not protrude from the back; it is totally flush with the rubber shell. As each case is unique, different design patterns all have slightly different levels of texture.
In the pictures here, you'll see two different design patterns. One is a swirl of wood and resin, while the other uses an octagonal pattern to separate the wood and resin. This octagonal has a little more texture than the swirl pattern but as stated earlier, the back of the case never protrudes beyond the rubber frame.
The side of the rubber shell has several grip lines to improve the feel in the hand, and the buttons are separately attached inside the shell to ensure they feel good to press. There's nothing worse on a case than crappy, mushy buttons.
A lip runs around the entire front display, helping to protect against drops and bumps but not so large that it inhibits gesture navigation. My wife has dropped her phone several times with this case on and both the phone and case have remained completely spotless every time.
One of my many problems with many cases is when manufacturers put a giant lip around the display and it makes it nearly impossible to swipe in from the edge to activate the "back" gesture. Thankfully, that's not the case as Carved have managed to come up with the "Goldilocks" height for the lip, meaning it's both protective and easy to use.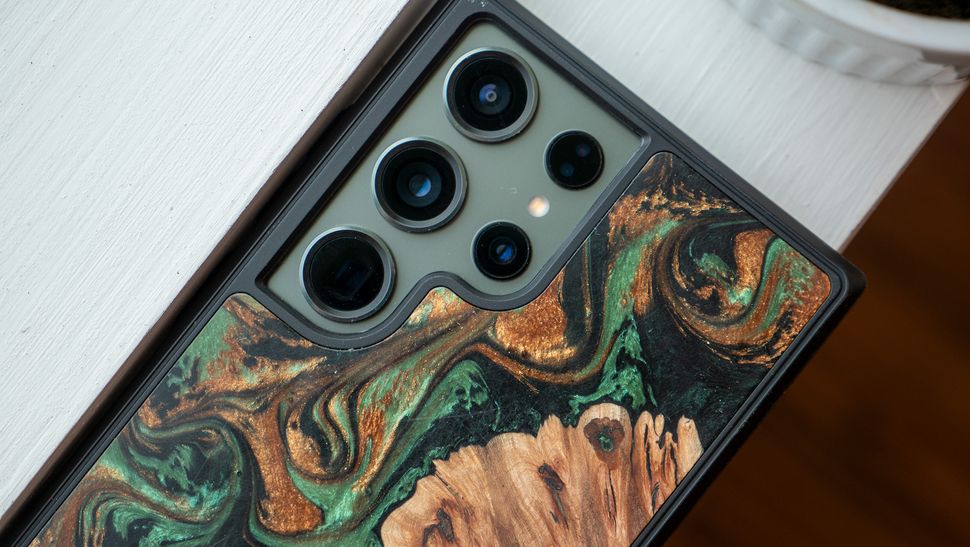 A bezel is cut out along the back to accommodate the raised camera lenses on the S23 Ultra. I personally hate the separate lens look on the S23 Ultra and think this helps bring them all together in a much more aesthetically pleasing way.
Likewise, all ports and the S Pen slot at the bottom have cutouts with plenty of room for cables of all sizes.
Inside, a piece of microfiber cloth is embedded in the rubber frame to prevent the glass of your S23 Ultra from getting micro-scratches in case you take a few different Carved cases and replace them on a regular basis.
All in all, this is one of my favorite cases of all time. It's gorgeous, it's great to use, and it really protects against all sorts of things like a case should.

#Carved #Traveler #case #review #Samsung #Galaxy #S23 #Ultra
Image Source : www.androidcentral.com